Ontario REALTORS Care® Every Member Counts Campaign
Cheque presentations were made on December 5th to KAREA's recipients of the Ontario REALTORS Care® Foundation grants. Over $9200 was given to Martha's Table, In From The Cold Emergency Shelter and to Ryandale Transitional Housing.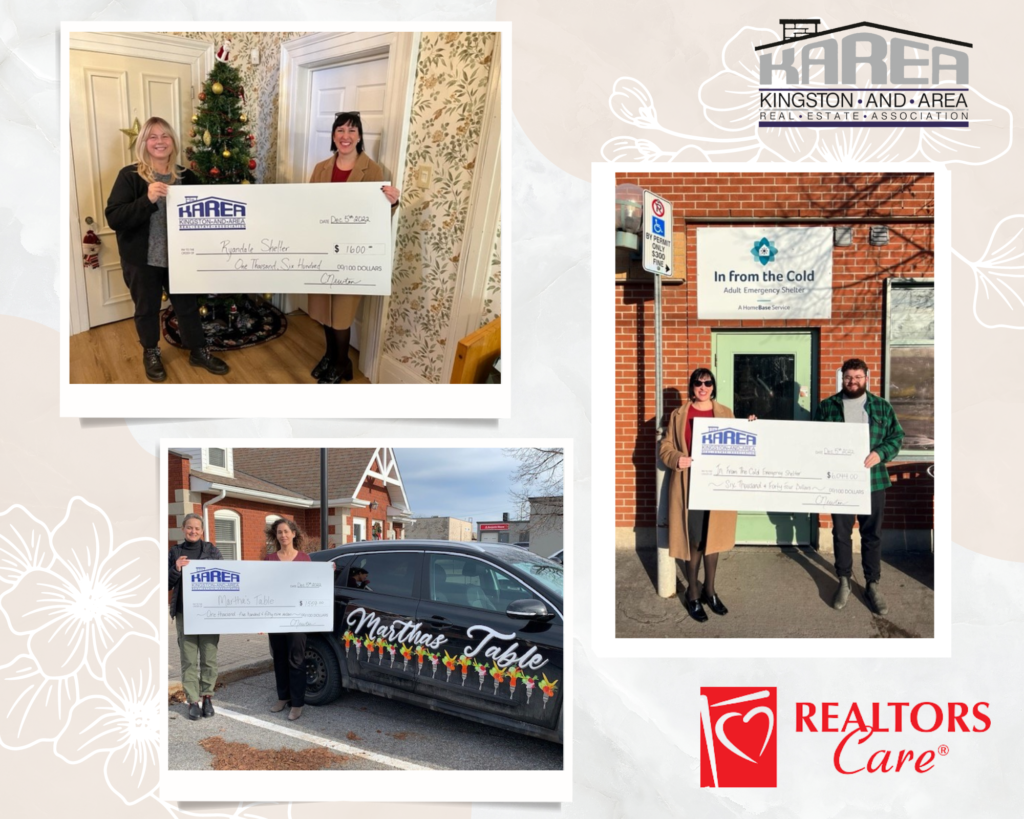 ---
REALTORS Care® Week – November 14 to November 20
REALTORS Care® Week kicked off on November 14 and our Members were thrilled to help 3 organizations in the Kingston area throughout the week! Morningstar Mission, The Food Sharing Project and Lionhearts.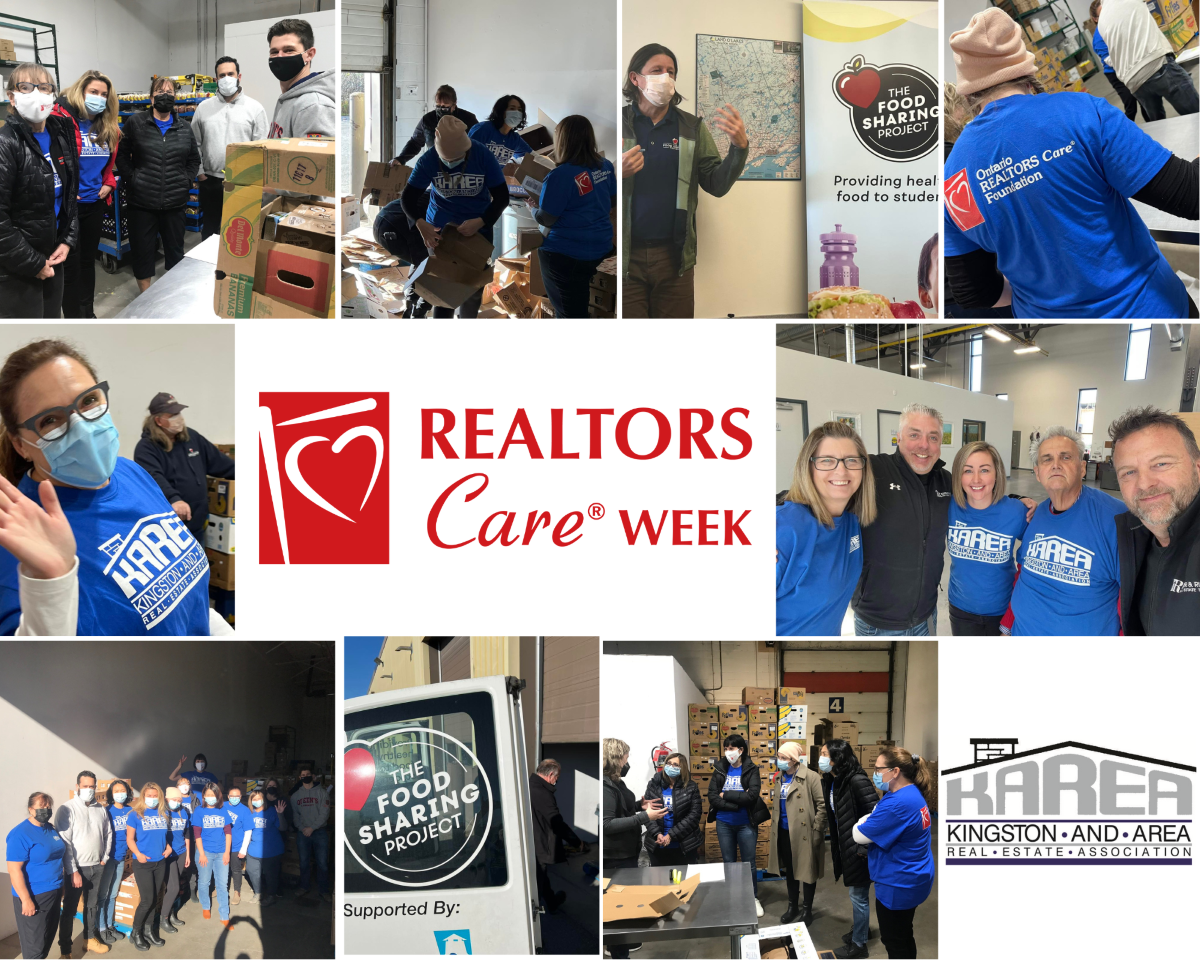 ---
KAREA Golfs!
On Monday, October 3rd, the KAREA Golf Tournament took place at Loyalist Golf & Country Club. The tournament raised just over $17,000, which will go toward the purchase of an ECG System for the Cancer Care Centre of Southeastern Ontario at KGH.
---
RibFest!
From September 9th to 11th KAREA Members volunteered, collecting money and food donations for the Partners in Mission Food Bank at Kingston RibFest. An amazing $7507.50 and 1470 lbs of food was collected!
---
KAREA Bowl-a-Thon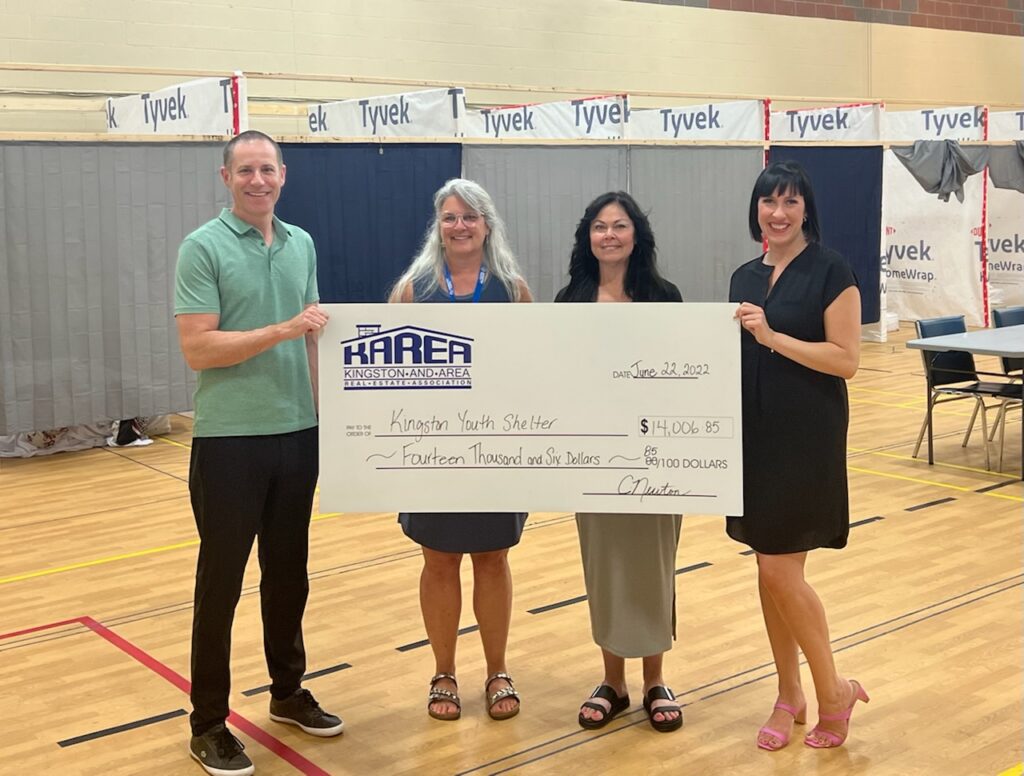 The KAREA Bowl-a-Thon for Kingston Youth Shelter took place on May 31 and was a great success!
A huge shout out to our sponsors and participants! The event raised an amazing $14,006.85!! A cheque was presented to the Kingston Youth Shelter on June 22.
---
Pitch-In 2022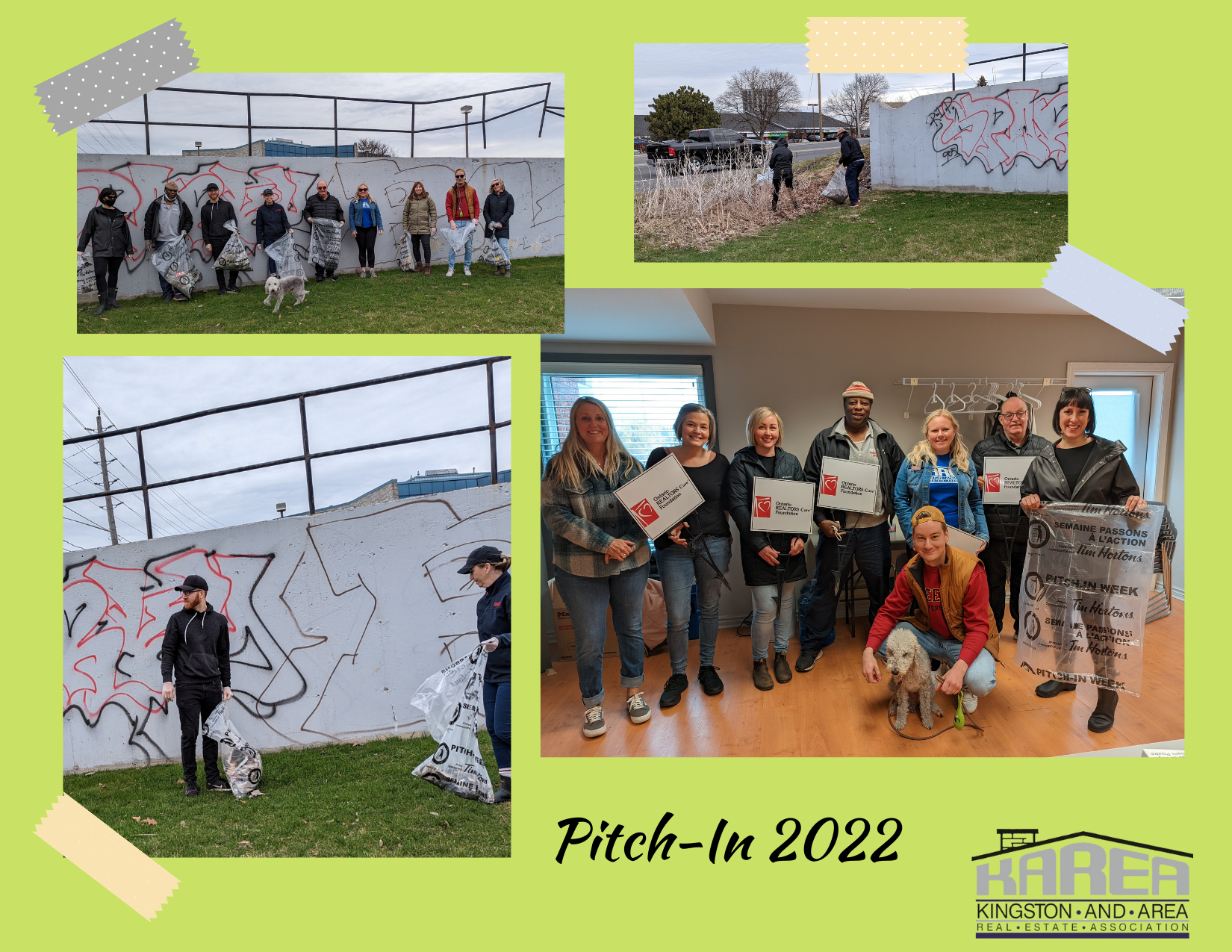 ---
Partners in Mission Food Bank Food Blitz
After an absence of 2 years due to the pandemic, The Partners in Mission Food Bank held a 'Food Blitz' on Saturday, April 9 at various grocery stores across the Kingston area and our Members were thrilled to be able to get back out in the community and help collect food donations. The event was a huge success and a whopping 26,400 lbs. of food donations were collected!!