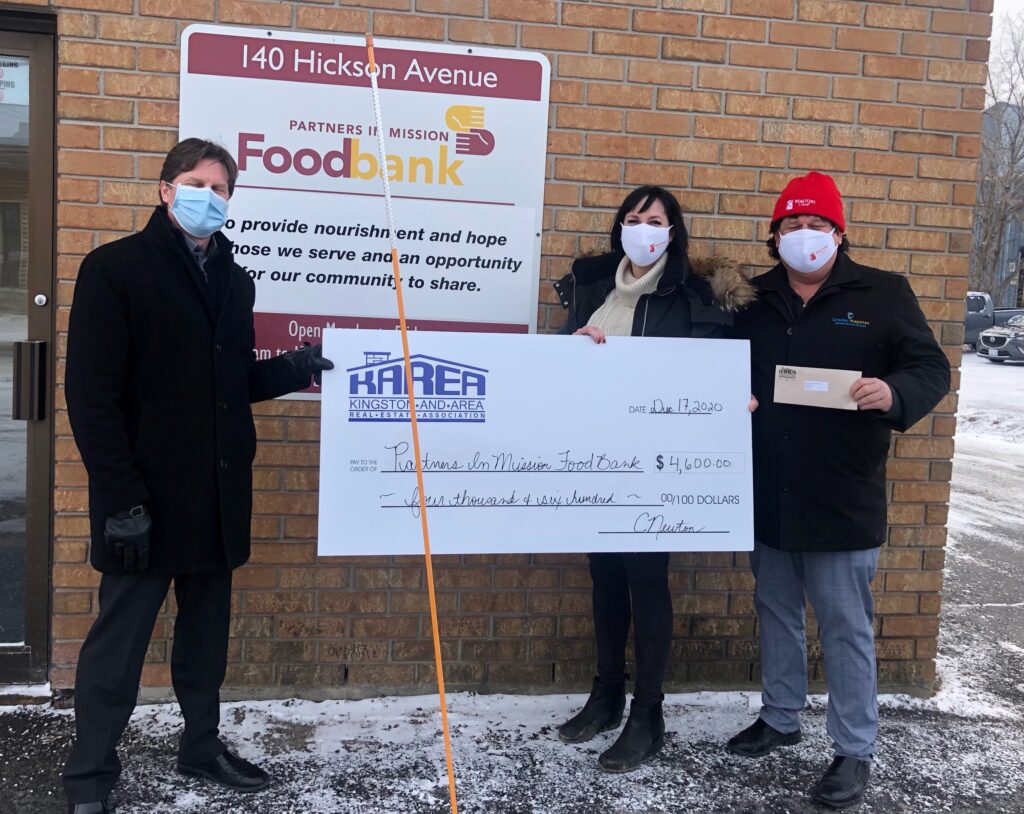 KAREA's Annual Food Bank Fundraiser
$4600 was raised during this years annual food bank fundraiser for local food banks! In addition, food donations were delivered to the Salvation Army Food Bank in Napanee and the team at Bickerton Brokers raised $3780 with their 11th Annual Turkey Drive.
REALTORS® on the Run Scavenger hunt and silent auction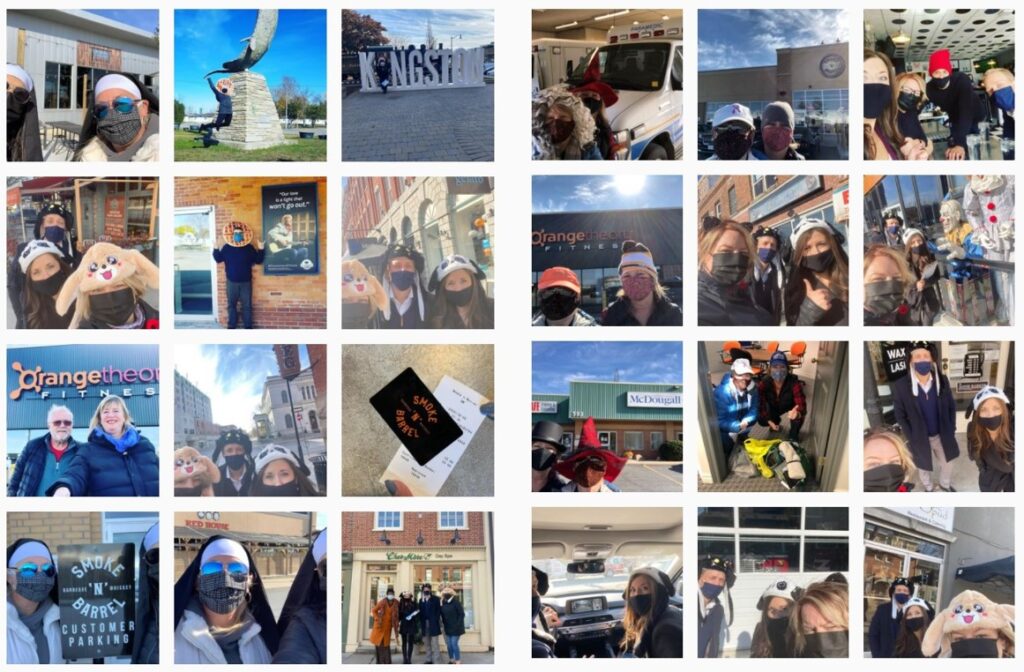 The annual fundraiser for the Kingston Youth Shelter was a bit different this year! Taking place over two days in October, REALTORS® on the Run was a fun, team oriented scavenger hunt, that allowed for social distancing and had some amazing prizes! A silent auction on Facebook at the same time allowed those who were unable to participate in the road rally the chance to get involved and show their support! KAREA Members did not disappoint and both events were a great success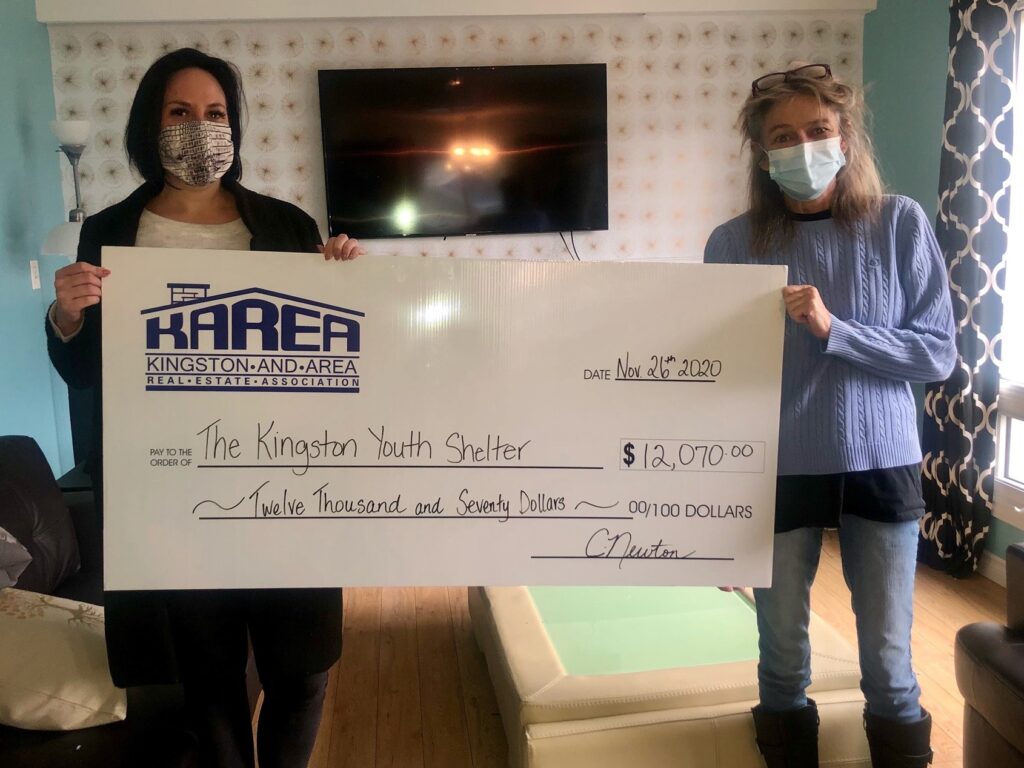 The final total raised from the 2020 REALTORS® on the Run Scavenger Hunt and Facebook Silent Auction was $12,070.00!
The cheque was presented by Mary Ambrose, PR Task Force Chair to Ruth Woodman, the Executive Officer of The Kingston Youth Shelter on November 26th 2020.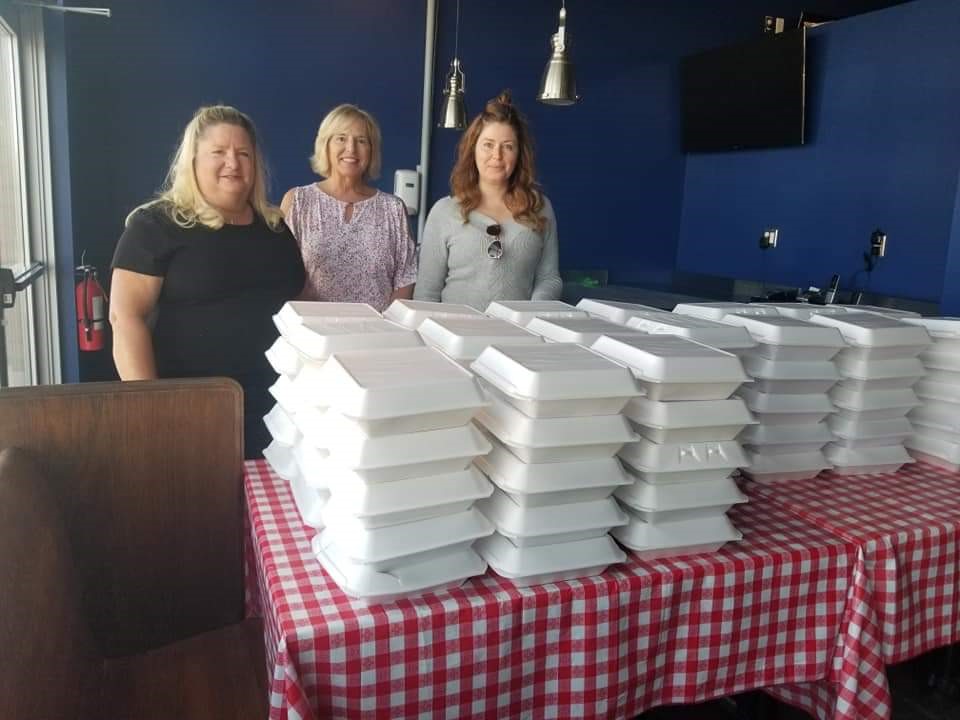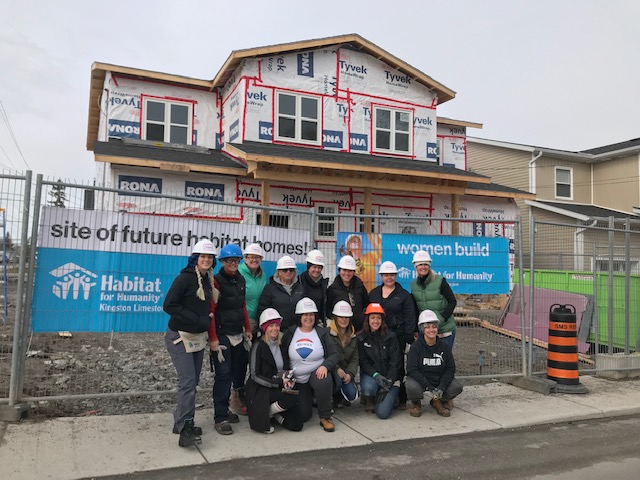 Habitat for Humanity's "Women Build 2020"
On Wednesday, March 11, 2020 12 KAREA Members donned hardhats and swung hammers and helped to build a home for a deserving family.